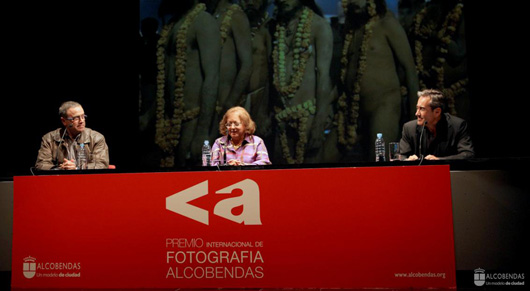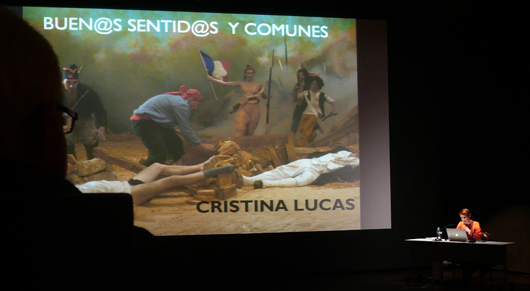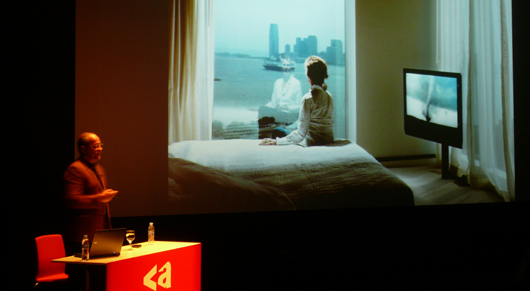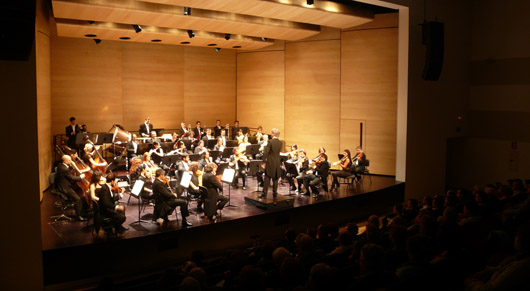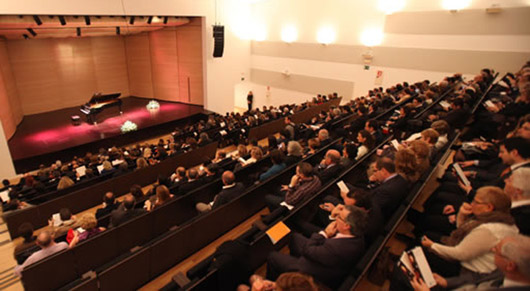 Auditorium
The Auditorium of the Centro de Arte Alcobendas, one of the halls with better sound and visuality of Spain, offers a regular program of concerts of classical and contemporary music, and other cycles, as film screenings, or singular acts.
Its activity is distinguished by its thematic programs and variety of performers works or titles. In this space there have been recognized interpreters as Ainhoa Arteta, Angelin Chang or Judith Jáuregui, or artists like Cristina Garcia Rodero or Cristina Lucas.

It has a capacity of 348 numbered seats (4 of them for people with physical disabilities), with a ticket office that manages the selling of schedules.
We highlight
Fechas:

4 October 2023 18.00 h

Lugar:

Centro de Arte Alcobendas (Auditorio Paco de Lucía)

Fechas:

23 May 2023 18.00 h

Lugar:

Auditorio Paco de Lucía - Centro de Arte Alcobendas

Fechas:

20 April 2023 18.00 h

Lugar:

Auditorio Paco de Lucía - Centro de Arte Alcobendas