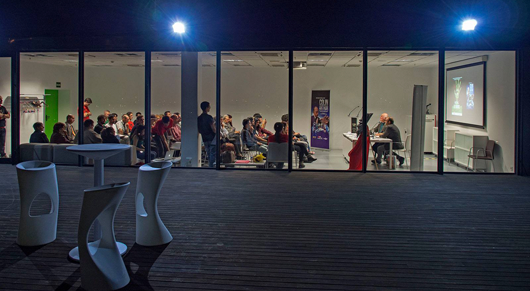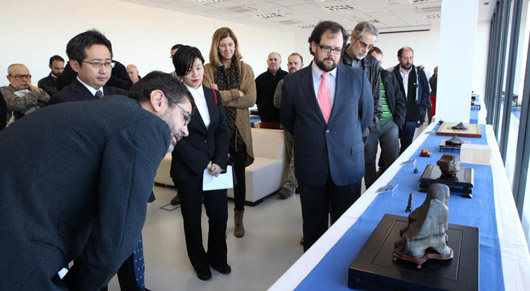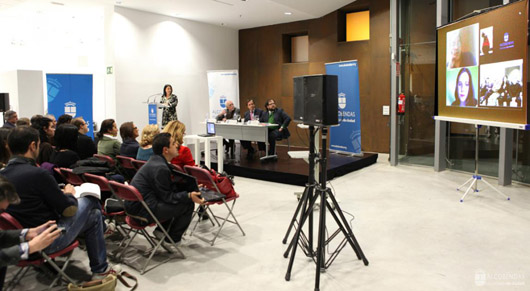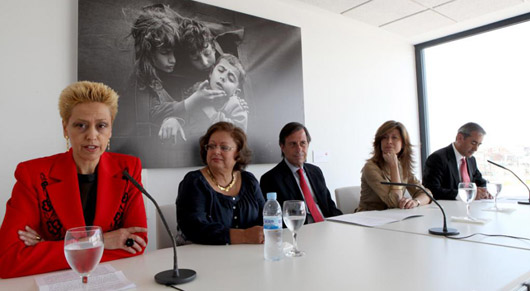 Panoramic room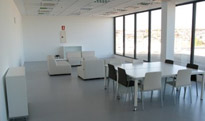 Panoramic room is an 76 m2 space, and has capacity for 38 people. Is ubicated in the third floor of the edifice, with access to the terrace and panoramic view, who grants a better lumination. This space is suitable for communication acts, presentations, press conferences, institucional acts and corporatives, of entities, companies and collectives, also of more formal order. Has an integrated audiovisual system with a connexion to the rest of the edifice, and optional equipment, and office annex who serves like support to preparing catering activities, material storage or other needs.
meeting point space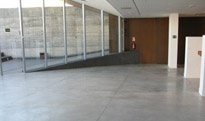 The Meeting point space is a space of 156 m2. Has a set of mobile modules who can design the space adjusting it to the expositive needs and activities. His glazed picture window can filter the natural light to the room and the combination of corten steel, glass and plaster converts this space in a friendly place which enhances their activities, like expositions, literature awards, institutional acts or business. This space invite us to the meeting, as evidence the closing celebration of some acts, and has the didactic workshop anteroom who can serve as an office to support of other activities.
rehearsal room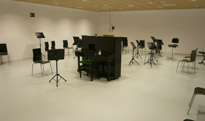 This space, of 105 m2, without windows presence, is totally compact, as is literally constructed in a room inside other, achieving a hermetic soundproof who allows the music rehearsal or audiovisual proyection without sound filtration from outer. Is an adequate space to rehearsal of choirs and orchestras, or for other activities who requires isolation, silence or darkness.