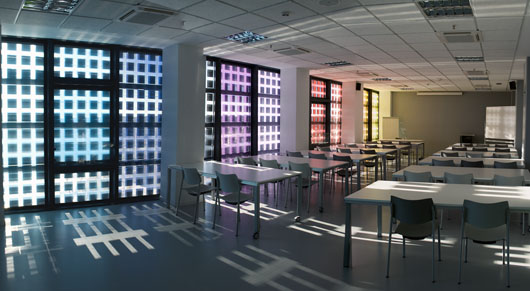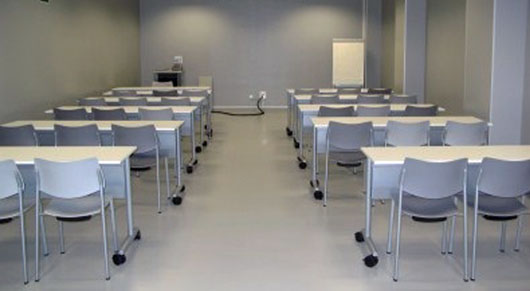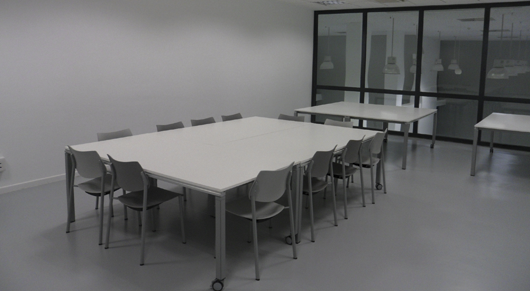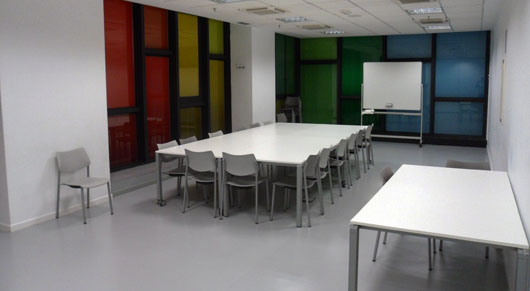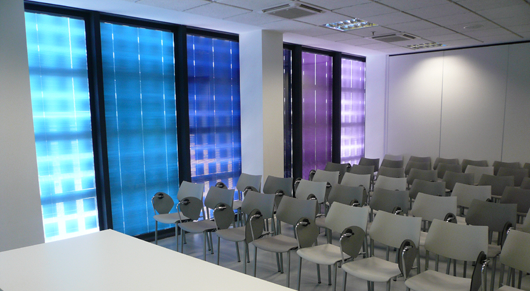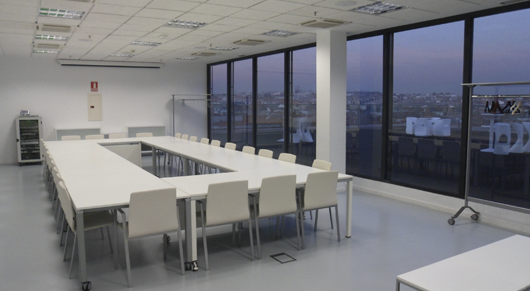 Classrooms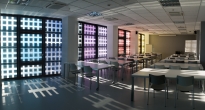 Space articulated in six classrooms with a capacity of between 20 and 40 people, among them includes a special audio-visual room. In these classrooms there are courses, workshops, conferences and other events organized by the institution, municipal services, groups or companies. All classrooms are equipped with audio-visual projection systems for the technical development activities, so two of them incorporated. Your assignment is subject to rules and application tab, as well as public prices for both municipal entities as registered associations or companies.
Panoramic room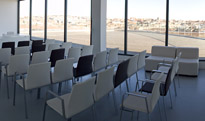 Space situated in the lower floor the edifice, with a grateful luminosity, suitable for communication acts or corporatives with institutional character. The room communicates with a terrace with a panoramic viewing of the city and the neighbour city San Sebastián de los Reyes, and whose access for security reasons, use and mainteance, is restricted for determinated visits.
Management Offices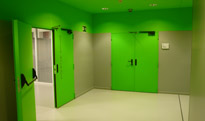 Coordination, Building Management and Plastic Arts offices. His personal manages the exhibition programme, guided visits, activities, digital information and web, also the realization and supervision of the services and the staff, give information to the users and coordinate the global activity of the center.