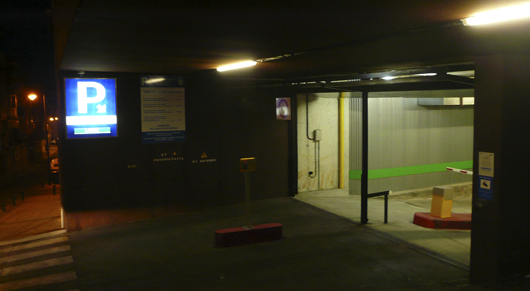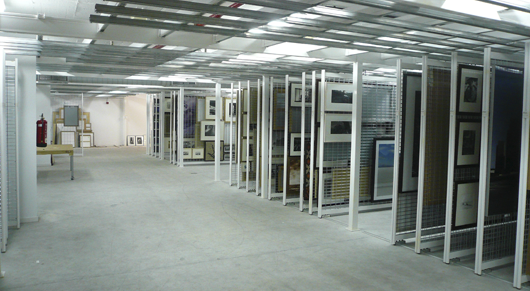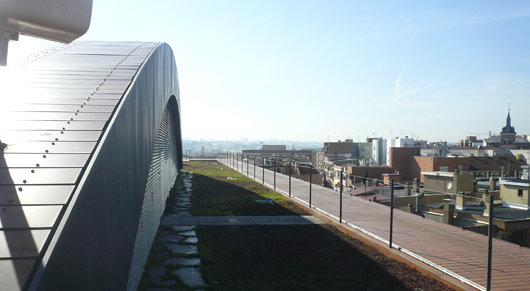 Warehouse Alcobendas Collection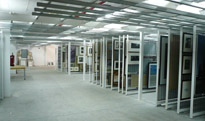 The edifice has two stores designed to harbor artworks. These rooms counts with the conservation necessities to host the Municipal Artistic Patrimony and are equipped with specific climatic conditioning supplies, a fire extintion system who preserves the artworks and a security system. His access are restricted to management personal and proffessional visits.
Cover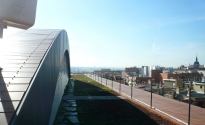 In the cover are located the principal climatization systems of the edifice, from chillers to the boilers, a water system to feed the underfloor and the basement. Counts, also, with autonomous generating equipment which comes into operation in case of power outages. The cover is surrounded like the panoramic terrace, with a ecologic garden with hydroponics and autochthonous who minimizes water supply and irrigation. Is a restricted zone to the maintenance staff.
public parking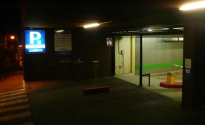 The center counts with three public parking floors for residents and transit, who answer to the district necessities and the own edifice. The basement 1 and 2 are endowed with 90 spaces for stationary and rotation and the basement 3 is destinated to the residents stationary.