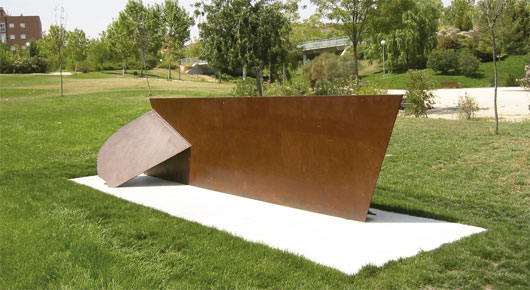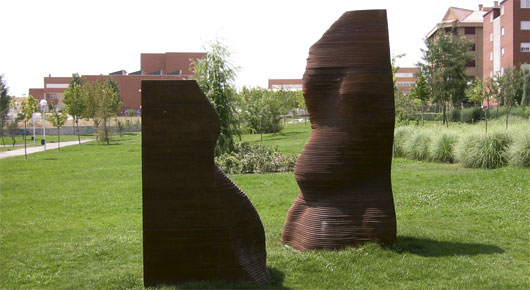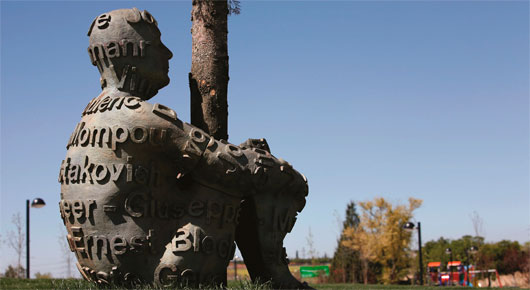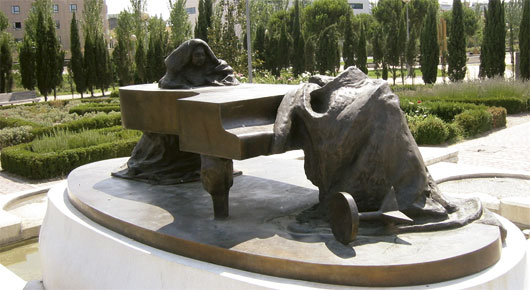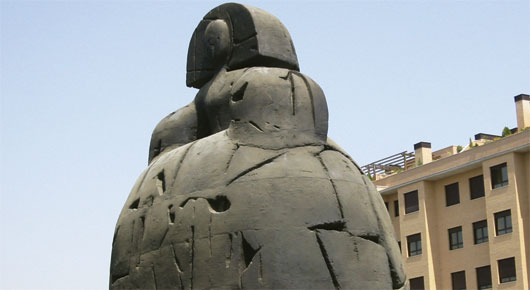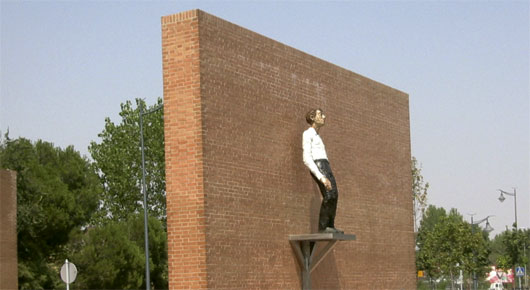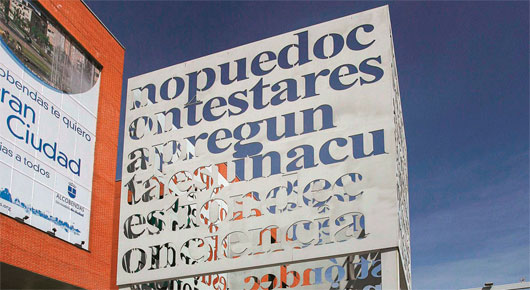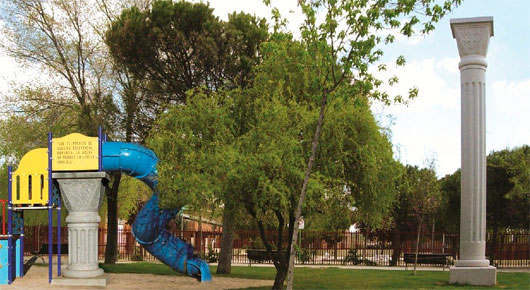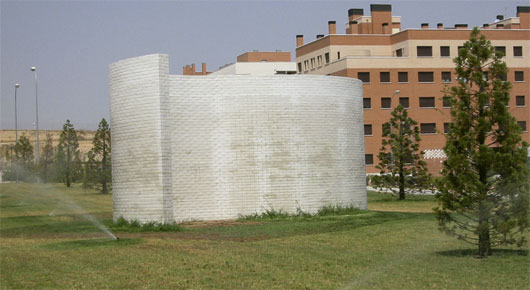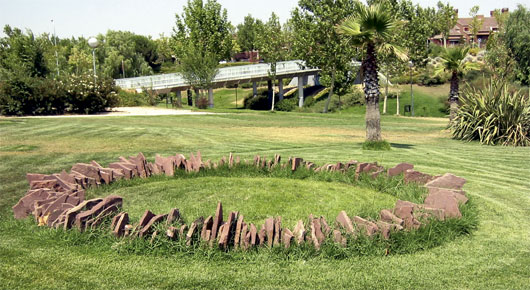 Art in the city
It is a public sculpture project that the Alcobendas City Council began to develop in 2003 in streets, squares and parks of our town.
It is a municipal initiative that involves the installation, in a permanent way, of outdoors contemporary sculptures and that approaches contemporary art to citizens, and the transformation of the urban landscape of Alcobendas, allowing usual or fleeting viewers to discover spaces which previously went unnoticed and have now become its own entity.

In addition, the national and international projection of the artists included in the project has marked Acobendas as a reference in contemporary art. The project, built on the basis of the making of site specific productions in public spaces, involved the participation of international artists in Alcobendas.

The first to visit the city in 2003 was Anthony Caro (United Kingdom) and then confirmed their participation artists Stephan Balkenhol (Germany), Liam Gillick (UK), Ilya Kabakov (Russian, Sol Lewitt (USA), Richard Long (UK) and Rui Sanches (Portugal).

The latest additions have been Domingo Sánchez Blanco in 2007 with Replica of the columns of the film "Simon in the desert" by Luis Buñuel and the most international of our artists Jaume Plensa with The heart of trees in 2009.