Didactic Resources
The information in this section is intended as guidance and support for teachers, parents and educators to play in bringing the art both younger and adults.
Didactic files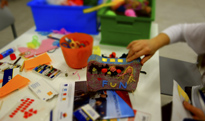 The didactic tabs are made to help families and other groups to visit the exhibitions in a free and playful way. In the exhibition halls the tab of the current exhibition is available and in the hereunder link the tabs edited so far.
Activity suggestions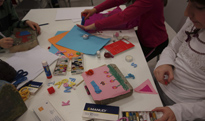 In this section, educators, teachers and families will find tips on how you can develop workshops and activities with the aim of enhancing educational processes in a simple, creative and artistic way through play and experience.
Links of interest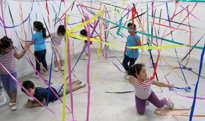 Recommended websites with useful information on art and art education.